Shopping Cart
Your Cart is Empty
Thank you for your business!
You should be receiving an order confirmation from Paypal shortly.
Exit Shopping Cart
Garcia - Marchesi Tradition
Giovanni Ansani (February 11, 1744 - July 15, 1826) was an Italian tenor and composer. He was a spirited actor, and had a full, finely-toned, and commanding voice. According to Charles Burney, his voice was one of the sweetest yet most powerful tenors he ever heard; to which, according to Carlo Gervasoni, he added a very rare truth of intonation, great power of expression, and the most perfect method, both of producing the voice and of vocalization. (wiki)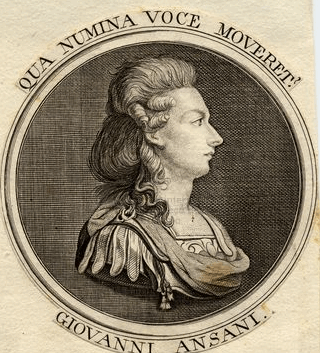 Manuel Garcia I (1775 - 1832) Manuel del Pópulo Vicente García was, without any doubt, one of the most talented musicians that Spain ever produced. He was one of opera history's most celebrated tenors—the tenor for whom Rossini wrote the Barber of Seville. He was a great singing teacher. Included among his students were his own three children: Manuel Patricio Garcia (1805-1906), baritone, teacher, inventor of the laryngoscope; Maria Malibran (1808-1836), one of the most exciting prima donnas of the 1820s and 1830s; and Pauline Viardot-Garcia (1821-1910), accomplished singer, teacher and composer.
Manuel Garcia II (1805 - 1905) studied as a baritone with his father and music theory with F.J. Fétis. His voice was soon in decline and he retired early in 1829. Subsequently he did administrative work in French military hospitals, where he studied the physiological aspects of the voice. His "Mémoires sur la voix humaine" (Paris, 1840) was the foundation of all subsequent investigations into the voice, and his invention of the laryngoscope (1855) brought him world fame. His "Traité complet de L'art du chant" (1840) became a standard work. He was a professor at the Paris Conservatoire (1847 - 1850), the Royal Academy of Music in London (1845 - 1895) and the Royal College of Music (1883 - 1895). His school of singing produced some of the most famous singers of the 19th century. His first wife was the noted soprano Eugénie (Eugenia) Mayer who appeared as Abigaille in Nabucco (1848). Their son was the baritone Gustave García who also enjoyed a teaching career. Manuel García II reached the high age of 101. Singing Lessons London
Matilde Marchesi (1821 - 1913) studied voice with Manuel Garcia II in Paris and became one of his most famous students. She taught at conservatories in Cologne and Vienna and in 1881 opened her own school in Paris. Ultimately Marchesi is remembered first and foremost as the teacher of a surprising number of great singers, and also as the person who carried the Bel Canto technique into the 20th century. Her ideas are still studied and applied by singers all over the world. The most famous of her students was perhaps Nellie Melba, but she also trained such illustrious singers as Frances Alda, Emma Calvé, Selma Kurz and Emma Eames. The Marchesi School produced great singers such as: Nelly Melba, Estelle Liebling, Emma Navada and vicariously Marilyn Horne and Dame Joan Sutherland who was first trained by her mother who had herself been trained by Williston Walker, a student of Marchesi.
Frances Alda (1879 - 1952) was a New Zealand-born, Australian-raised operatic soprano. She achieved fame during the first three decades of the 20th century due to her outstanding singing voice, fine technique and colourful personality—and frequent onstage partnerships at the New York Metropolitan Opera with the illustrious tenor Enrico Caruso. She studied with Marchesi in Paris and debuted there in 1904, but went on to sing at Covent Garden, La Scala, the Met and many others. She was a renowned teacher, and one of her students was Rose Bampton.
Rose Bampton (1907-2007) was a leading Soprano at the MET for over 18 years who sang under great conductors like Stravinsky, Toscanini and appeared several times with Leopold Stokowski and the Philadelphia Orchestra and sang with such opera immortals as Lauritz Melchior, Helen Traubel, Rosa Ponselle, Jan Peerce and Ezio Pinza. With Toscanini and the NBC Symphony she recorded a broadcast version of "Fidelio" that remains in print. And, can be heard in recordings of Gluck, Mozart, Beethoven Verdi Strauss & Wagner. Ms. Bampton studied at the Curtis Institute of Music with Queena Mario (a student of Sembrich), Horatio Connell (student of J. Stockhausen) and subsequently with Frances Alda (Mathilde Marchesi) and Lotte Lehmann.

Georgyn Geetlein studied under Rose Bampton at the Manhattan School of music, NCSA and privately for a total of 18 years. She also studied with Madame Gregory at the Curtis Institute of Music. Ms. Geetlein sang with the Metropolitan Opera Studio and the JOC and was in the original Maria Callas Master Class series. Her professional operatic debut was in Italy in the title role of Handel's Agrippina under the baton of Sir John Elliot Gardiner. Ms. Geetlein's performances include 26 leading soprano roles and 32 oratorio works, and she was on Broadway in a Tony award winning show. Ms. Geetlein has been the teacher of Mr. Querns-Langley for 12 years. As a matter or fact, both of Mr. Querns' teachers from The Curtis Institute of Music studied there with Madame Gregory. Madame Gregory and Queena Mario (the teacher of Ms. Bampton at Curtis) both studied there with Marcella Sembrich, who was herself a student of Lamperti. Ms. Geetlein also studied with: Carolina Segrerra (teacher of Montserrat Caballe), Rosa Ponselle (student of Enrico Caruso and teacher of Sherill Milnes and Beverly Sills), Gino Bechi and Margaret Hoswell, and was also featured in the original Maria Callas Master Class series.

0

/